Yessss we know that there are a lot of other event spaces around Klang Valley or Subang Jaya for you to choose from, which sometimes… can be overwhelming for you. Relax friend, we are here to settle everything for you and that's what makes us different!

1. One Stop Centre
Party planning can go both ways, it's either very smooth or messy and dull. No No we don't want that to happen to you! Why we call ourselves a one stop centre? Because we have a wide range of services/packages for you to choose from. Ultimate Theme Party Package (FULL DECO THEME w Desserts) , Food Catering that is highly sought after, Magician/Entertainer and many moreeee. Our job is to make our customers life easier by just come to eat, play, dance and leave happily!
2. Rustic and Classic Setting Space
When you have the idea of looking for an event space , obviously you are looking for something nice and different from the normal places right? We call it Instagrammable nowadays or INSTA-WORTHY! We definitely fall into that category with the space, using mostly cement, bricks, and wood color as theme, blended in with a chalkboard wall to create that raw look. It may look a little dodgy from the outside, but the interior of the space has been renovated with an industrial warehouse theme.



3.Affordable
Our existence in the scene is solely to make everyone being able to afford to have their celebrations outside the norm. We can guarantee you that we offer the best services within our customers budget.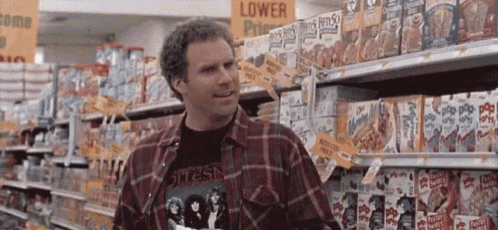 4. Privacy
Looking at the space, we can tell that it's perfectly suited for all intimate night parties. Furthermore, due to the location, you don't have to worry about neighbours complaining of the noise. Located in USJ 19 among the greasy stretch of car workshops, W_Are_House is one of the quirky and affordable event spaces available in Klang Valley. What makes us unique and different from other event spaces is that we are super dodgy from the outside, but you will surely be surprised when you walk in the doors. This is our 'WOW factor'.


5. Flexibility
Most event spaces only allow you to have your event up until 12am the latest. But how to after party like that?? With 3 patrolling securities every 15 minutes around the area, you can extend your party from 12am to as late as 5am, FORREALS!! And we have also hosted hundreds of parties before so rest assured if you follow our rules and guidelines you will be coming back for moreeee . All we want is for y'all to come and CHILL at our space!

6. Alcohol is allowed!
Not only we allow you to party until the next day, but alcohol is also allowed in our premise!! We don't provide alcohol in our services , it's more like BYOB without any corkages. Whattt?? Really?? Yesss we also provide you with 3 medium sized chiller boxes for you to store your drinks throughout the event, you're welcome! Also because it's hard for you to find a private space that allows you to bring alcohol in , but then again we're different so why not right?

We get itttt sometimes u have the urge to plan a birthday party but you drop the plan just because u don't want to handle with the cleaning, cooking, decorating righttt?? It's okayyy, we understand! That's why we're HERE FOR YOU, a One Stop Centre for all your event needs!
Did you find this blog post helpful? What else do you wanna know about our space? Let us know by dropping a comment down below. Cheers!